Wednesday, July 27, 2005
Advice to Potential Job Applicants . . .
Confessions of a Community College Dean
: "Public Service Announcement: Advice to Job Candidates from the Dean
Having gone through many searches over the last few years, I've developed a list of hints for job candidates (both faculty and administrative). If they seem obvious, you're in good shape. If they don't, PLEASE print them out, keep them, use them.
Proofread! There is simply no excuse for typos, poor grammar, or geographical howlers in a cover letter. (At my old school, also in the Northeast, we had a candidate who declared in the second paragraph of his cover letter that he never applies to schools in the Northeast. That was the end of that.) I've seen far too many Ph.D.'s send letters that look like they were written by distracted high schoolers.
Respond quickly. We are sometimes up against external deadlines of our own, and I've seen otherwise-viable candidates get rejected simply because they missed the window. (Corrolary: never, never, never take seriously the announced deadline. Always beat it by a wide margin. For reasons I'll never understand, I've seen far too many committees jump the gun and simply lose patience with applications that arrive at the last minute.)
Don't cop an attitude at the interview. You may, in your heart of hearts, think that my college is beneath you. I don't, and the professors here don't, either. We will not be intimidated. If you think you're doing us a favor, don't do us any favors.
Check the college website! If you couldn't be bothered to do a little preliminary scoping, I get the message that you aren't serious about working here. Ask questions that show that you've done your homework.
Don't trash your previous employer. Even if everything you say is true (and it may well be), we'll wonder if it just reflects a hyper-critical or high-maintenance personality. Even if you're escaping a sinking ship, make clear that the attraction to the new position consists of more than 'it's not the old position.'
Keep it mind that, appearances notwithstanding, it's not all about you. I've had interviews with intelligent, accomplished, charming, winsome candidates I couldn't hire. At the end of the day, it's about what the institution needs. If that's you, great. If not, it's not usually because of anything you could control. (Exceptions: if you commit the gaffes above. The cover letter gaffe will prevent you from even getting to the interview stage.)
Good luck!"
DITTO (from a non-administrative type!)
Tuesday, July 26, 2005
To My Students . . .
Cousin Eddie in Da Hizz-ouse!
: "Listen up!
Here's what I wish my students knew. (And most of them do; it's the few who don't that really stand out for me.)
Going to college is a privilege, not a right.
While you are paying for my services, this does not mean that I should cater to you. Because you are paying me to teach you, you are implying that I have knowledge that you need. This means that I am probably intelligent enough to devise a course that will enable you to gain sufficient mastery of the material (if you try). This also means that all of the assignments I give you have a purpose. You should take the time to do the assignments, and do them properly. Oh, and coming to class? You should probably try it.
My job is not only to help you learn the course material, but also to prepare you for life. In the real world, most employers will not accept tardiness, late assignments, or excuses. I do not either. Your grades should be earned, not given to you."
The rest is even better . . .
Saturday, July 23, 2005
Dr. History: Co-Authored Articles
Dr. History: Co-Authored Articles
: "Co-Authored Articles
I've always been highly skeptical of co-authored articles in the sciences, business, and education. People in these schools continually claim that a co-authored article should count the same as an article with only one author when it comes to making tenure or promotions decisions. Can you really tell me that eight people working together on one 20 page article are doing the same amount of work as one person in the humanities who produces a single authored 20 page article? I really doubt it.
As I sweat away on this summer's article, I ran across this wonderful cartoon about co-authored articles in the sciences. It confirms all my suspicions. Now I must find a way to get this into the Provost's hands without him knowing it came from me.
The real meaning behind the co-authorship list. Posted by Hello"
Eduwonk.com: NCLB Drinking Game
Eduwonk.com
: "Get Out Your Blenders and Drink Up!
As promised, here is a list of 24 jargony words to drink by. Special thanks to all of those who played along, and to all those who will hoist a few henceforth. The rules are simple: Each time you hear one of these often-used words from the education world, take a swig of whatever makes you happy. If you have no beverage (as often happens when these words come up) feel free to giggle, as long as you promise to do it in a manner that is completely condescending to those around you!
1. Rubric (Just try not to laugh the next time you hear it!)
2. Paradigm
3. Time-on-task
4. Incentivize
5. Dead white guys
6. Scaffold (as a verb)
7. Authentic learning
8. Differentiated instruction
9. Integrated learning
10. Constructivist
11. Balanced literacy
12. Highly qualified
13. Standards-based
14. Performance-based
15. Research-based
16. Scientifically-based
17. Self-directed learning (Sounds too much like something that causes hair to grow on palms.)
18. Developmentally-appropriate
19. Capacity building
20. Best practices (Mandatory group hugs, however, around anyone who uses the vernacular 'stuff that works pretty good.')
21. Higher order thinking (I had a roommate in college who was really into higher order thinking. He is no longer able to produce children.)
22. Collaborate (Not unless pastries are served.)
23. Transparency (It doesn't really exist.)
24. Train wreck (When used to describe standards movement/NCLB, etc. )
-- Joe Williams"
Friday, July 22, 2005
Smithsonian Institution Archives
Smithsonian Institution Archives
: "Marcel C. LaFollette, an independent scholar, historian and Smithsonian volunteer uncovered rare, unpublished photographs of the 1925 Tennessee vs. John Scopes "Monkey Trial" in the Smithsonian Institution Archives. The nitrate negatives, including portraits of trial participants, and images from the trial itself and significant places in Dayton, were discovered in archival material donated to the Smithsonian by Science Service in 1971. The online finding aid to records of the Science Service, 1902-1965 (SIA Record Unit 7091) list additional materials in the collection."
Wednesday, July 20, 2005
France - Terror Alert Levels
Received this from a friend via email today:

AP and UPI reported that the French government announced yesterday that it has raised its terror alert level from "Run" to "Hide."

The only two higher levels in France are "Surrender" and "Collaborate."

The rise was precipitated by a recent fire which destroyed France's white flag factory, effectively paralyzing their military.

Tuesday, July 19, 2005
What Book Are You?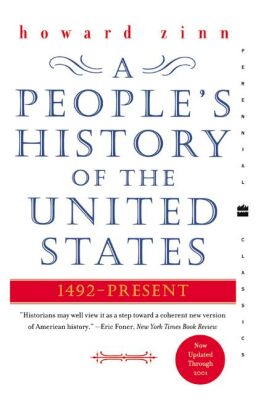 You're A People's History of the United States!

by Howard Zinn

After years of listening to other peoples' lies, you decided you've
had enough. Now you're out to tell it like it is, with all the gory details and nothing
left out. Instead of respecting leaders, you want to know what the common people have to
offer. But this revolution still has a long way to go, and you're not against making a
little profit while you wait. Honesty is your best policy.


Take the Book Quiz
at the Blue Pyramid.
Sunday, July 17, 2005
Great week with grant project
To see what we've been up to, just go
here
.
We're off to the
National Archives
in City for the next 3 days.
Wednesday, July 13, 2005
The Washington Monthly - more on the CHE blogging article
The Washington Monthly
: "Unsurprisingly, as Dan notes, blogger reaction to this essay has been caustic. But it's hard to know if the criticism is valid or not because Tribble is frustratingly vague about the real content of the blogs he writes about.
Was Professor Turbo Geek just a computer hobbyist? Or did PTG reveal that a typical day included 14 hours a day coding HTML followed by exclamations like 'Christ, I wish I never had to read another Victorian poem again'?
Did Professor Shrill just vent about daily life? Or are we talking about dark and detailed confessions of homicidal urges aimed at close colleagues?
As for Bagged Cat, I'd venture to say that by boasting to a blogger about his illicit puffery, he failed not just the integrity test for a faculty position, but the IQ test as well."
coffee grounds: Should you blog?
coffee grounds: Should you blog?
: "It will also be quite a while (four years, at least) before I'm on the academic job market. I think it's likely that in that time the multi-purpose, multi-topic academic blog will be better understood by search committees. And if they still have anxieties about blogs, they'll probably still have anxieties about other indications of outside interests and well-formed personalities."
Savage Minds: Notes and Queries in Anthropology — A Group Blog ? Blogs and the Job Search: The passion, the shame, the irony
Tuesday, July 12, 2005
Tightly Wound comments on academic blogging
Tightly Wound: Oh, Dear.
: "The 'Oh dear! We might get blogged about! And people outside our influence might find out what we're really up to!' reaction. Imagine! New faculty might be autonomous! They might have--gasp--opinions! Or personal preferences! Or they might not be willing to shut up and go along like a good little peon! The horror! The nerve!
In other words, if you wanna be an academic, you'd better shut your mouth and get on the reservation, baby. No freedom of expression for you!
Unless you blog anonymously. And for the love of God, don't put your web address on your resume."
Monday, July 11, 2005
Jim the Weather Stud!
it gets even better - academic blogging
Planned Obsolescence
: "It is clear that "Ivan Tribble"—and oh, the juicy irony of such an anonymous, snarky rant from someone so apparently above the level of blogdom—imagines the web not at all as a vehicle for the development, exploration, and communication of new modes of interconnection among individual users, but rather as a convenient location from which to spy on those around him. I choose the masculine pronoun here both in reflection of the author's masculine nom de plume and in service to the ringing sound of "old boy" around the author's prose, something further supported by his easy panopticism and the conclusions he draws from what he finds. "
Yet more on the anti-blogger
Confessions of a Community College Dean
: "The AP had a lengthy story this morning making many of the same points, although not just in an academic context. The argument, such as it was, boiled down to "blogs can be used for bad things, so best to avoid them altogether."
Following that logic, of course, job seekers (and holders) should also avoid use of the telephone, the word processor, email, and their own voice, since these could also be used for nefarious purposes. Indeed, best not to form any human attachments whatsoever, since, in the logic of the piece in the Chronicle, they might lead to non-peer-reviewed activities."
Project eHIKES Summer Institute 2005
Here is some material from today's work:


xmlns:o="urn:schemas-microsoft-com:office:office"
xmlns:w="urn:schemas-microsoft-com:office:word"
xmlns:st1="urn:schemas-microsoft-com:office:smarttags"
xmlns="http://www.w3.org/TR/REC-html40">
name="City"/>
name="place" downloadurl="http://www.5iantlavalamp.com/"/>
name="date"/>
National Archives Resources for Today's Topics
Project eHIKES
July 11, 2005
1. Digital Classroom
Since we're centering on the constitution and most materials
are related to the federal government, many lesson plans in the Digital
Classroom fall under this topic. The following are also African American sites:
http://www.archives.gov/digital_classroom
Notice the two cases in the spotlight today:
Frontiers in
Civil Rights: The Dorothy Davis Case
The 1964
Civil Rights Case
Now click on Teaching with Documents:
href="http://www.archives.gov/digital_classroom/teaching_with_documents.html">http://www.archives.gov/digital_classroom/teaching_with_documents.html
The Amistad Case
Fugitive from Labor Cases: Henry Garnett
(1850) and Moses Honner (1860)
The Fight for Equal Rights: Blacks in the Civil War
Letters,
Telegrams, and Photographs Illustrating Factors that Affected the Civil War
Photographs of
the 369th Infantry and African Americans During
World War I
style='mso-bidi-font-style:normal'>Documents Related to Brown v. Board of
Education
Jackie
Robinson: Beyond the Playing Field
The Many Face
of Paul Robeson
Court Documents
Related to Martin Luther King, Jr., and Memphis
Sanitation Workers
The Civil
Rights Act and the Equal Employment Opportunity
Commission
2. Using ARC
African American Political Leadership
class=GramE>individual names (Booker T. Washington, W.E.B. class=SpellE>DuBois, A. Philip Randolph, Marcus Garvey)
Tuskegee
NAACP
Searching for Slavery vs. Slave (why?)
Mid-Atlantic
Region – Philadelphia Fugitive
Slave Cases
Civil Rights – why would this term appear so often?
Citing Electronic Records in the National Archives:
href="http://www.archives.gov/publications/general_information_leaflets/17.html#Electronic">http://www.archives.gov/publications/general_information_leaflets/17.html#Electronic